Dorsoduro & San Polo
Dorsoduro is a quiet residential area, preferred by artists and writers for generations. It is home to the Accademia, Venice's principal museum of fine art. You'll also find one of the world's great museums of modern art, The Peggy Guggenheim Collection, as well as countless trattorias, restaurants, bars and bakeries. This Sestiere boasts some of the most enchanting side canals and bridges in the entire city. If you're looking for a neighborhood atmosphere away from the crowds, but within reach of all the major tourist attractions Venice has to offer, ask us about Dorsoduro!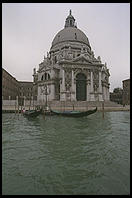 San Polo, home to the famous Rialto Bridge and market, is a lively, bustling district which has everything from vendors of wild game and exotic fruits, to a Mcdonald's restaurant housed in a 16th century palazzo. You'll find something for every taste here, including some of the finest Venetian restaurants. There is a wide range of bargain shopping, plenty of banks, change services and crafts of every kind. The fun really heats up in the summer; an outdoor "sit-in" movie theater goes up in beautiful Campo San Polo, and if the movie's a dog, you can always gaze up ath stars and the lovely silhouettes of the palazzi which ring the Campo. Afterward it's time for a gelato, or maybe a nightcap in one of the bustling bars or bacari that line the district, and a nice passeggiata home. If this sounds like your cup of espresso, maybe San Polo is in your vacation future....