Venice's Six Districts

Venice is divided into six districts, known as "sestiere" (for a map, click here). Each of these districts has a distinctive style and history, and we've provided a brief overview so that you can choose the area that best suits you, or holds your interest more than another. Whichever area you choose,Venice is a small city, where you can walk from one end to the other in about an hour. On the other hand, you could stay forever, and never know all her secrets, or see all her treasures. Getting lost is one of the most pleasurable treats here in Venice.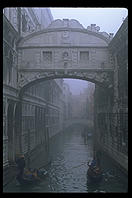 For centuries, San Marco has been the commercial, spiritual, and municipal center of Venice. That tradition continues today and most of the high-end shopping and lodging is located in this district. San Marco also abounds with cafes and restaurants of varying quality, having in common for the most part their rather exorbitant costs. The area has the definite benefit of being at the heart of the city's historic center, with many museums, churches, and other attractions within easy reach. Here you'll find the Palazzo Ducale, The Bridge of Sighs, and the Basilica di San Marco all within two minutes of each other!
For a map of the Six Districts, click here!